Wellness Exams and Vaccinations
Our goal is to prevent illness when possible. We do this by recommending regular physical exams and testing. These include: comprehensive physical exams to help find unrecognized problems; vaccinations to prevent illness; internal parasite screens to prevent this potentially zoonotic problem; heartworm and flea/tick control programs; spay and neuter packages; and specialized blood tests for specific stages in your pet's life. Your pet is treated as an individual and the recommendations we make are unique to your pet's specific circumstances. The recommendations we make for your pet will change as they age and their circumstances change.
Diagnostic and Internal Medicine
Because our pets can't talk to us we have to become keenly aware of what is normal for them as individuals. Even when we do that, our animals are very good at hiding their disease..
This is why regular exams and blood tests are so important to keep them healthy We have a complete in-house laboratory that allows us answers in minutes if we need answers right away or we can use the reference laboratory to send samples to if the tests are routine.
Radiology (X-ray)
Our on-site, state-of-the-art digital X-ray equipment provides high quality pictures to aid in the diagnosis of many diseases. These X-rays can be life saving in the event of an emergency and our new digital technology allows fast, high quality pictures.
These pictures can then be sent directly (within seconds) for review by a board-certified radiologist.This provides the best possible service for you and your pet. If your pet needs to be seen by a specialist or you move out of the area your pet's X-rays are provided to you on CD to take with you. This is not possible with traditional X-ray techniques. In 2015 we purchased a veterinary ultrasound machine for our in office use. This allows us to immediately identify certain life-threatening conditions. If a more intricate study is needed, we retain the services of Dr. Mark Matteucci and Dr. David Detweiller, board-certified radiologists, who come to our hospital with their mobile ultrasound machine to provide ultrasonography for your pet. This technology has become vital to assist our doctors in diagnosing certain diseases. It offers a three-dimensional picture that traditional X-ray technology does not.
Anesthesia and Pain Management
We provide state-of-the-art anesthetic equipment and monitoring machines as well as the latest in anesthetic agents. Anesthesia is much safer because of these new advances.
We also believe in proper pain management. Dr. Block has a special interest and training in the latest medications and techniques to keep your pet from being painful whether it is chronic pain from arthritis or acute pain from an injury or surgery.
Surgery
Our surgical suite is designed for the comfort of the patient, anesthetist and surgeon. We provide routine surgeries such as spays, neuters, tumor removals, bladder and intestinal surgery.
When your pet's problem is beyond our scope of expertise we have the services of several board-certified veterinary surgeons at our disposal. These specialists are able to come to our hospital to perform the surgery or sometimes we refer your pet to their specialized referral center for more intricate procedures. We have what is best for your pet in mind.
Dentistry and Dental Radiology
Dentistry has become a vital tool in the doctor's ability to help your pet live a longer life. The health of their mouth is an important way to prevent disease in other areas of the body.
Tooth and gum infection cause pain, and can lead to problems with the heart, liver and kidneys if not controlled. Our modern equipment allows us to properly clean your pet's teeth and assess if there is any gum or tooth disease. Because over 50% of pets disease exists below the gum line where we cannot see, we utilize digital dental X-rays as a part of of every dental procedure. This allows us to see fractured and abscessed teeth and the presence of tooth root problems. This means less pain for your pet, easier treatment of the disease and hence a lower cost to you in the long run. We are also trained in bonded sealant technology to help repair fractured and damaged enamel. We provide before and after pictures of the procedure to show you, the pet parent, the benefit of the service we provided for your pet. If your animal needs specialized treatment such as root canals or crowns we refer you to our local veterinary dentists, Dr. Katrina Hall-Essoe and Dr. Sarah Bonner. For information on anesthetic free dental procedures click here.
Comprehensive In-hospital Laboratory
Our modern equipment allows us to accurately diagnose disease in a matter of minutes. This saves time in the event of an emergency or serious illness.
Pre-anesthetic blood testing can be performed immediately prior to the surgical procedure. Again, since our patients can't talk to us this equipment helps us to properly and quickly diagnose certain diseases that may not be apparent to you, their pet parent. This equipment provides serum chemistries, serology, hematology, and urinalysis. We also use a commercial veterinary lab for more detailed testing, specialized diagnostics, and consultations on lab results.
Puppy, Kitten and Geriatric Care
Our pets have different needs during different phases of their lives. We tailor our wellness programs to keep your pet in optimal health for many years to come.
Our first puppy and kitten visits are comprehensive discussion, the importance of nutrition, and behavior as well as different health concerns that occurs during different life stages. We devise a customized plan of vaccinations and dewormings that are appropriate for the individual pet.
Behavioral Counseling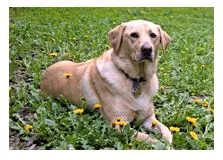 Behavior problems are the number one reason a pet permanently leaves the home. Our doctors have a special interest in animal behavior and can assist you in determining what your pet's problem is and giving you the tools to eliminate or control it.
We routinely help owners correct unwanted behaviors such as: excessive barking, jumping, chewing, spraying, scratching, digging, house soiling and aggression. Whether your cat is urinating outside of the litter box or your dog is suffering from separation anxiety, we have the tools to help you and your pet and protect that human-animal bond. We can also refer to Dr. Meredith Stepida, a
Complete Parasite Programs
We will construct a program for your pet detailing its individual needs for heartworm prevention, flea and tick control and intestinal parasite protection. The needs of a strictly indoor cat are very different than those of an active dog in a family with small children.
We follow the recommendations of the Companion Animal Parasite Council, and American Heartworm Society to ensure that your pet remains healthy and your family is not exposed to parasites that can harm them. We maintain an inventory of the best products to help protect your pet and your family from these unwanted parasites.
Pharmacy
We have a well-stocked veterinary pharmacy that provides the best products available. These include: pharmaceuticals, vitamins, joint supplements, shampoos, flea/tick products, and heartworm preventatives.
We work with several reputable compounding pharmacies to help us make medications easier to give to our patients. We also provide prescription diets for special medical needs.
Hospice and Euthanasia
Saying goodbye to your longtime friend is very difficult. Our entire staff understands and empathizes with you when you have to make these difficult decisions. We have many new medications that can help to extend comfortable quality life, but when that is no longer possible we will help you say goodbye in a comfortable, dignified manner. You may elect to be present or not. We will also help with the decisions involving aftercare. We have referrals to provide for pet grief support groups and tools to help explain the grieving process to children.
Small Mammal Medicine
Our doctors are well versed in the husbandry, medicine and surgery of small mammals be it a rabbit, rat, hamster, guinea pig, or chinchilla. We will discuss proper feeding, housing and handling of these delightful small pets. Your pet's needs and requirements differ with their life stage and activity level. We provide guidance to help you determine what foods and supplements are most appropriate for your individual pet.
Nutrition:
Your pets nutritional needs change with age and lifestyle.Our doctors will recommend a diet and supplements for your pet's specific needs. We stock an array of prescription and wellness diets from Royal Canin, Science Diet and Purina as well as a number of nutritional supplements that we recommend.
Obesity is as big an epidemic in the pet population as it is in the human population. Allow us to tailor a specific weight loss program for your pet if needed and we'll help you track your success. For reliable nutrition information, go to the Pet Nutrition Alliance.
Permanent Identification
We employ the Home Again micro chipping system for the permanent identification of your beloved pet. This simple, relatively painless, inexpensive procedure can save you, the loyal pet owner, hours of anguish and heartache.
A microchip, the size of a grain of rice, is painlessly injected under the skin between the shoulders. It has a unique number that identifies the pet. This number is then attached to your vital information so in the event of escape, loss or theft your pet can be quickly reunited with you. We scan any stray pet brought to our hospital to see if they have a microchip. If they do, we attempt to contact the owner and return the pet rather than sending it to Animal Control Services. We strongly encourage you to consider this method of permanent identification for your beloved pet. The Home Again company also provides free poison control service to all members.
Pre-adoption Consultation
This may be the most important thing you do for your pet. Talk with our doctors and staff BEFORE you bring a new pet home. We will help you understand the specific needs of the type pet you're interested in and help you decide whether it is the right pet for you.
We will discuss the necessary feeding, exercise and health care that will keep your new friend happy and healthy. We will also ensure that you are prepared to bring your new friend home by assisting in recommending products to prepare your home for your new family member. This is a visit the whole family is invited to. The right decision will help you have a happy, healthy pet for many years.